FRIENDS OF SOCOTRA
22nd International Socotra Conference and FOS Annual General Meeting
Public Zoom Meeting link for virtual attendees (Saturday) :

NEW LINK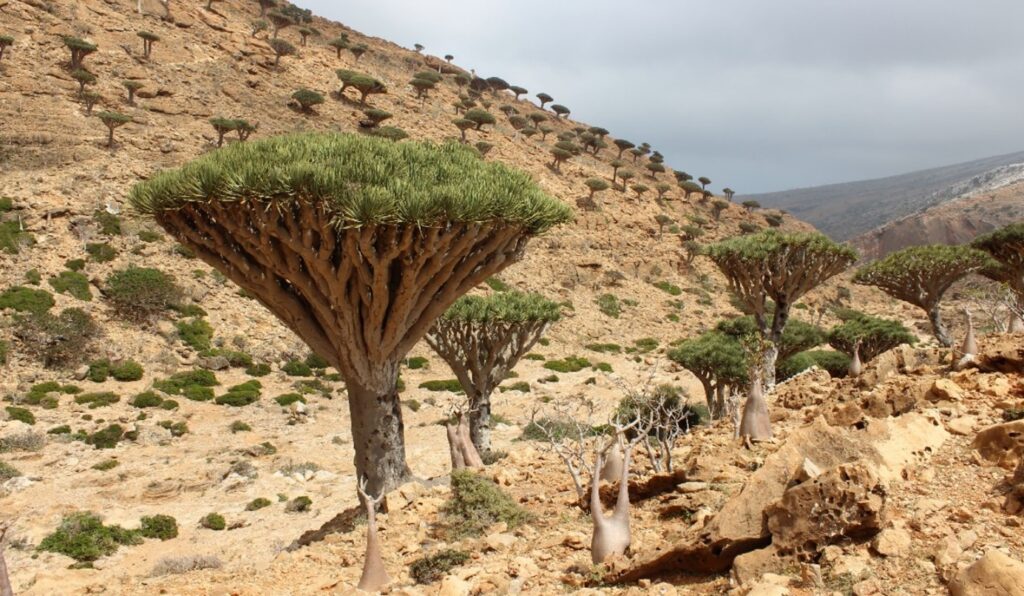 Botanical Garden of Adam Mickiewicz University, Poznań, Poland
Friends of Socotra Conference and AGM
15th – 17th of September 2023
---
About
The Friends of Soqotra Conference Aim
The "Friends of Soqotra" (or "Friends of Socotra", both spellings are possible) meet every year gathering naturalists, botanists, marine biologists, geographers, sociologists, linguists, archaeologists, explorers, writers, travelers interested in Socotra from all over the world. Presentations and discussions occur for ongoing projects and scientific research about Socotra. Attendees actively promote awareness for the conservation of the unique culture and nature of the Archipelago and its sustainable development. The aim is to create an event that brings together all people with a heart for the Socotra Archipelago, its biodiversity, its myths and traditions, its history, and its future. FoS is a UK-registered Charity (#1097546) consisting of an international group of volunteers with a heart for Socotra's nature and culture.
The vision of FoS can be found at https://www.friendsofsoqotra.org/. The conference is open to all, whether a registered member of FoS or not.
Theme of the 22nd International Socotra Conference
"Conservation of Socotra's Endangered Fauna and Flora"
Conference Venue
The conference will be held from the 15th to 17th of September 2023
in the Botanical Garden of Adam Mickiewicz University, Poznań, Dąbrowskiego 165, 60-594 Poznań, Poland.
Online Attendance
You can also participate in the conference online (free of charge). In this case, registration via the conference website is still required, as only registered participants will receive an e-mail with a link to join the conference. The link will be sent before the 15th of September.
Organizing and Scientific Committee
The Socotra Conference and FoS AGM will be organized by Adam Mickiewicz University, Poznań, Poland (host) in collaboration with Friends of Socotra, Ghent University, and Mendel University of Brno.
Organizing and Scientific Committee of 22nd International Socotra Conference and FOS Annual General Meeting: Konrad Celiński, Justyna Wiland-Szymańska, Petr Maděra, Lukáš Karas, Hana Habrová, Francesca Pella, Salem Hamdiah, Kay Van Damme.

---
Call for Abstracts
Participants are asked to send abstracts of oral presentations and posters via the conference website. Each submitted abstract will be subject to peer review and the conference organizers reserve the right to allocate the appropriate means of presentation to submitted contributions, depending on the number of time slots. A presentation should be aimed at 15 minutes (+5 minutes of questions), with or without PowerPoint slides. Please take into consideration that the PowerPoints can be asked to be shared online. The organizing committee reserves the right to refuse a presentation if it is not deemed appropriate to the theme of the conference, as the time slots are limited. The deadline for abstract submission expires on the 31st of August 2023. All accepted abstracts will be published online, through the conference website.
---
Registration, fees, and payment
Registration is open until the 31st of August 2023.
Participants who join only online do not pay a registration fee.
FoS Conference Fee:
| | |
| --- | --- |
| Normal | 600 PLN |
| FoS member | 400 PLN |
| Student, Retired | 300 PLN |
| Accompanying person | 300 PLN |
The conference fee for participants includes:
Conference organizational costs
Participation in all plenary sessions
Dinner on Friday (15th of September)
Lunches and coffee breaks during the conference and AGM
Conference materials
Participation in a guided tour of the Botanical Garden
The conference fee does not include travel costs and accommodation.
Payment: Payments should be made only by bank transfer in the title of the transfer giving the name and surname of the participant and the formula: KN000989
| | |
| --- | --- |
| Payee | Adam Mickiewicz University |
| Address | H. Wieniawskiego 1, 61-712 Poznan, Poland |
| VAT no | PL7770006350 |
| Bank | Santander Bank Polska S.A. |
| Address | Plac Wolności 15, 60-967 Poznan, Poland |
| IBAN | PL77 1090 1362 0000 0000 3601 7903 |
| SWIFT | WBKPPLPP |
All bank charges for remittances are the responsibility of the participant. If you need an invoice, provide the necessary data in the registration form.
The deadline for payment is the 31st of August 2023.
As soon as you make the bank transfer, please send a proof of payment (pdf format) to: botanik@amu.edu.pl.
Travel Grants
The Friends of Soqotra Charity, unfortunately, does not have the funds to cover any travel expenses for visitors. Invitation letters can be provided and should be requested from the organizer (e-mail: botanik@amu.edu.pl).
---
Venue
Botanical Garden of Adam Mickiewicz University, Poznań
---
Getting there
Poznan Airport
Poznań – Ławica Henryk Wieniawski Airport (IATA code: POZ) is an international airport located 7 km west of the center of Poznań. The airport has a very good connection to the city center by public transport (buses) or taxis. Access from the airport to the city center is provided by day buses 148 and 159 and night buses 222. You can buy one-time tickets up to 15, 45, or 90 minutes, a 24-hour or 7-day ticket. The prices are as follows: PLN 4, 6, 8, 15, and 50 PLN respectively. The ticket can be purchased in the ticket sales network including Customer Service Points, Ticket Sales Points, or Stationary Ticket Machines. Attention! Paper tickets bought at stationary ticket machines must be validated by one of the validators in the vehicle. You can also buy a ticket for later use. In some trams and buses, there are terminals for selling tickets using contactless payment cards.
Taxi: The cost of a taxi from the airport to the Botanical Garden is about PLN 20-30.
More information can be found on the airport's website:
https://poznanairport.pl/en/homepage/
https://poznanairport.pl/en/before-the-trip/access-to-the-airport/
Poznan Main Railway and Bus Station
Poznań Główny, Poznan Main, is the central railway station for the city of Poznań, it is connected to the bus station for domestic and international communication. From the railway and bus station, you can easily reach the Botanical Garden by tram lines 2 and 18, direction: Ogrody. The journey takes 13 minutes (eight stops).
Where To Stay:
Hotel Campanille and Hostel Botanik are located close to the event venue. A much wider range of accommodation (and prices) can be found near the Old Market Square in Poznań (B&B Hotel Poznań Old Town) or on the Warta River (Hotel ibis Poznań Stare Miasto). Access from there to the conference venue takes about 15 minutes by car (4 km) or 14 minutes (seven stops) by tram line 17 in the direction of Ogrody.
https://poznan.travel/en/c/gdzie-spac
Where To Eat:
In Poznań, you can find various types of world cuisine. Of course, we recommend trying our local specialties. The culinary hub of Poznań is certainly the Old Market Square. What and where is worth eating? Check here:
https://poznan.travel/en/r/gdzie-zjesc/kuchnia-regionalna
What To Visit:
Poznań is a beautiful and friendly city only 600 km from Brno, 1000 km from Ghent, and 1700 km from Rome. Poznań has its dialect and delicious regional food. The most famous tourist highlights of Poznań can be found here: https://poznan.travel/en/c/warto-zobaczyc or here Top 10 things to do in Poznań 2023! 🇵🇱✈️😁 – YouTube
Address:
Event venue: Ogród Botaniczny Uniwersytetu im. Adama Mickiewicza w Poznaniu, ul. Jana Henryka Dąbrowskiego 165, 60-594 Poznań
https://goo.gl/maps/Vby2qDv8uuFaZyHa7

Lecture hall of prof. Zygmunt Czubiński
https://goo.gl/maps/5tCxoBkf9bWiuMKFA
---
Contact
For all communication regarding the 2023 FoS AGM in Poznań, please contact botanik@amu.edu.pl – the organizers will not respond to individual e-mails about the conference, only through this e-mail. More information about the FoS conference and registration (including current announcements) can be found on the conference website – https://friendsofsocotra.web.amu.edu.pl/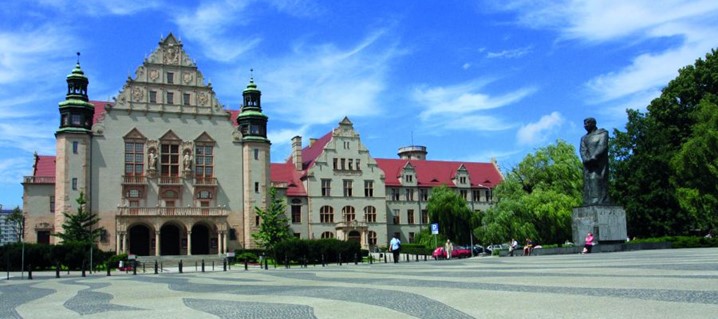 See you in Poznań!